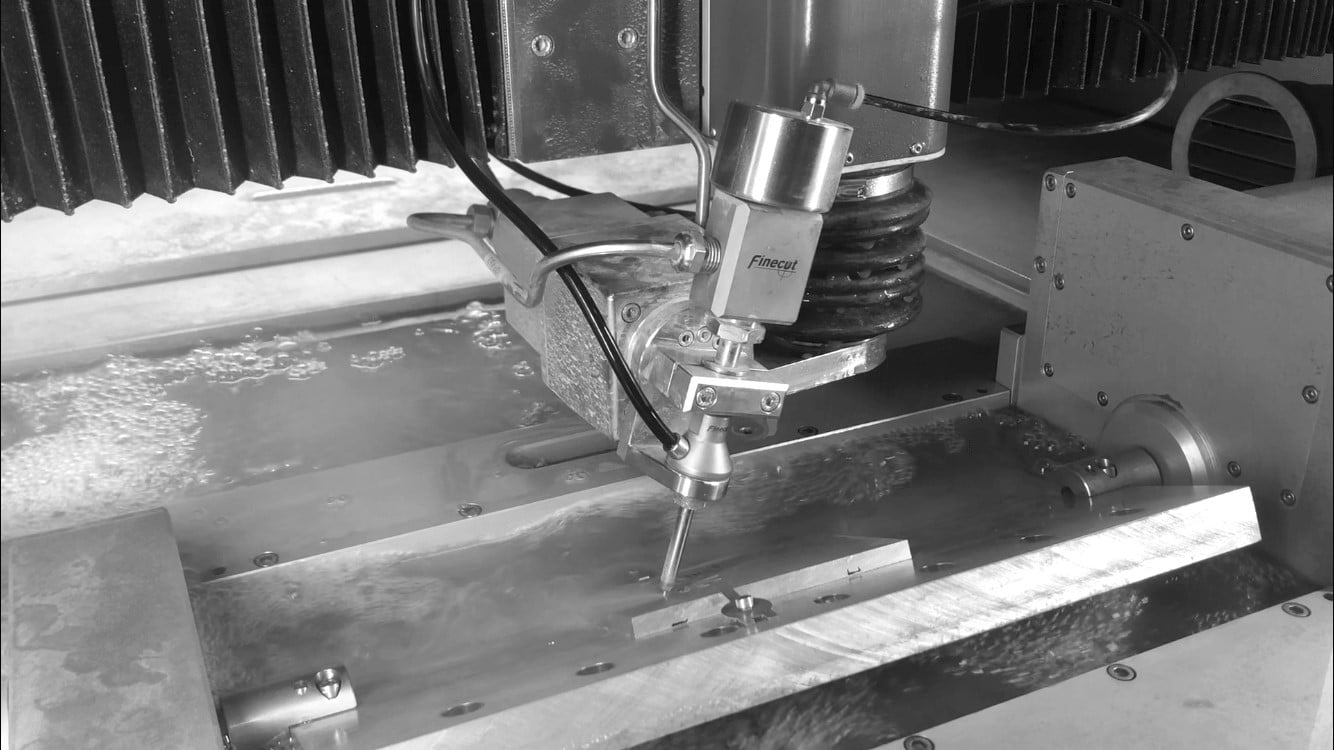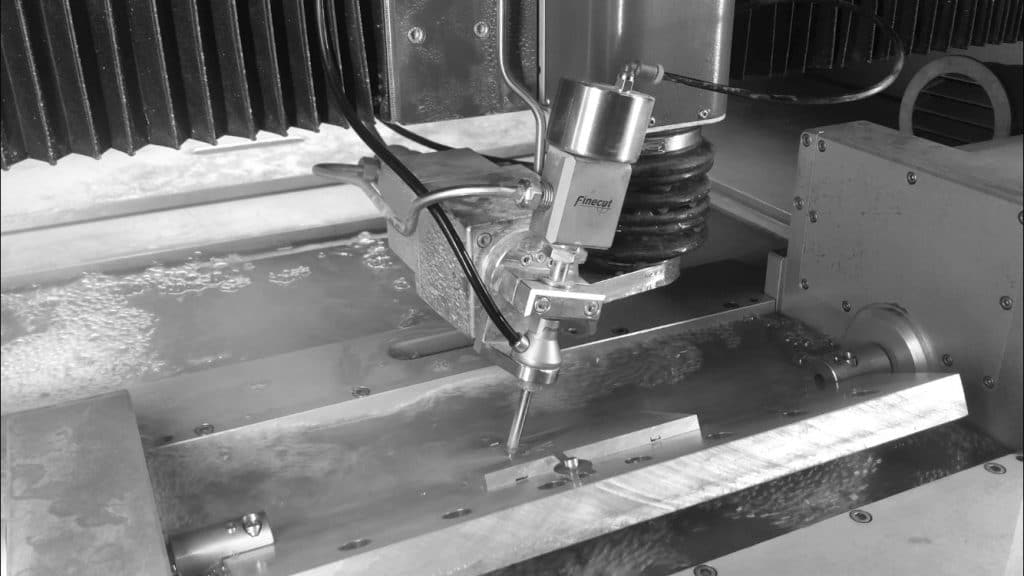 OPTION NO. 6003700
5-axis Manipulator (B4X)
Cutting width down to 0.2 mm
Perfect for prototyping
5-axis cutting with tool center point control
3 dimensional cutting with high inclination angles and complex shapes
All functionality of the Finecut WMC500II type B4X
This option utilizes the 31i-B5 control system to add the capability of 5-axis control of your current Finecut 3-axis waterjet machine. The upgrade makes your 3-axis machine equivalent to the Finecut 5 axis waterjet, type B4X. This 5-axis motion systems can be used for slanting the cut surface in order to create highly complex 3D geometries, relief angles, or just to compensate for cut taper angle. With jet angle adjustments you can also avoid the jet kick-back at the lower part of sharp inner corners. All these functions are easily programmed using the CAD/CAM software provided for the machine.
The 5-axis waterjet type B4X facilitates is a combination of a B axis tilting the jet up to ± 45º degrees and a table-mounted A-axis that manipulates the work piece. This means that the A-axis can rotate to angles beyond ± 45º degrees if desired (360º degrees capability). Combined they can produce part geometries of a high level of complexity.
The A-axis can alternatively be fitted with a chuck and used as a rotary axis with full 360 degrees rotation, which enables cutting helical geometries as well as rotational symmetries.