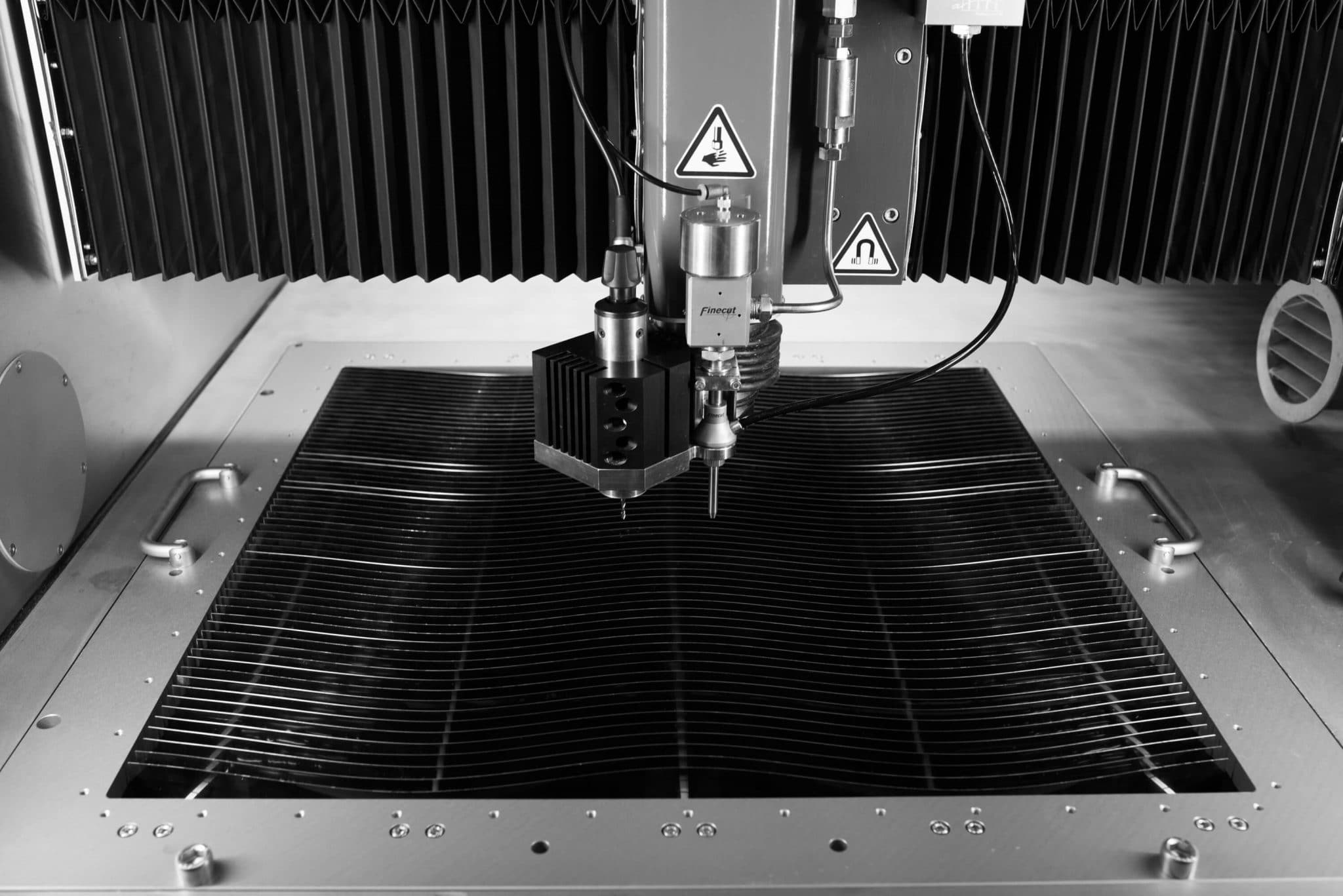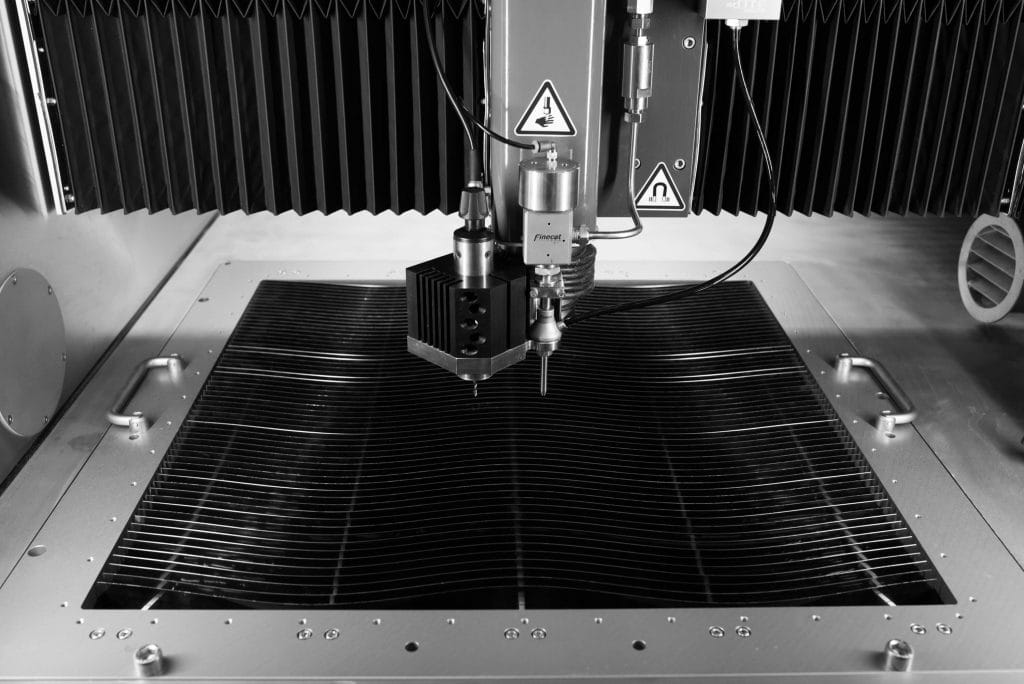 OPTION NO. 6001900
Work holder – Wave grid
Quick set-up for cutting parts
Great part support when cutting
Exchangeable slats
Wave grid holder is a multi-purpose work table solution.
Use this to place and material and quickly cut a part from it. The wave grid uses exchangeable wave formed deep and thin slats that support the work piece.
With wave formed slats the risk of cutting along a slat is minimized. As the slats wear they are exchanged for new ones.