Welcome to Finepart – We bring you beyond cutting edge!
Your world-leading provider of non-thermal precision cutting.
Enjoy Swedish ultra-accuracy for virtually all materials.
We are here to solve your manufacturing problems in advanced materials
Our non-thermal micro cutting process is capable of cutting advanced alloys with engineered properties, e.g. shape memory alloys, magnesium alloys, titanium alloys, PEEK and engineering ceramics.
This particle erosion-based process adopts to any type of material which also make it suitable for cutting composites and compound materials. The process does not produce any heat affected zones nor recast layers. Material properties will be maintained all the way to the cut surface. Surfaces produced exhibits surface roughness Ra values down to 0.8 microns.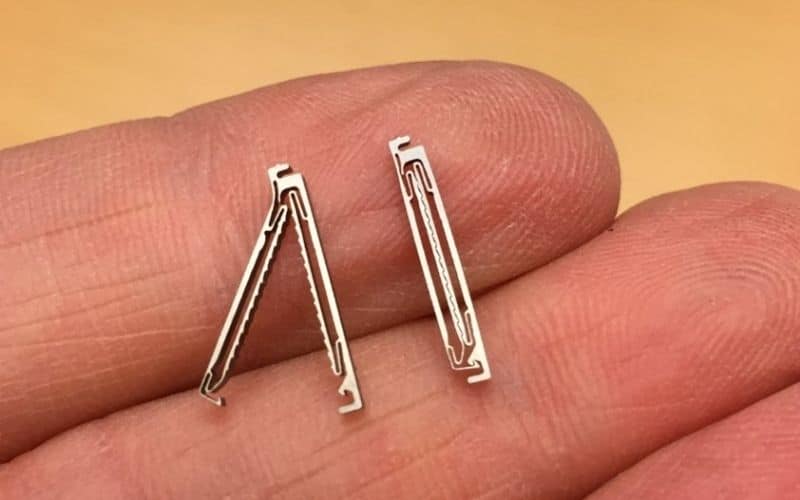 Very precise machining
The Finecut WMC500II can produce parts to a tolerance down to ± 10 micron. The accurate motion system has positional accuracy within ± 2.5 micron over the work envelope of 500×500 mm. With 3-, 4-, and 5-axis configuration complex part geometries can be cut. The process exerts minimum force on the material. This allows cutting diminutive features down to 100 microns width.
Seeing is believing
We have a demo centre in Santa Clara, CA where you can see the Finecut process. Let us prove our capabilities. Send us drawing, DXF or STEP file and material for a free test cut!
Send a mail to sales@finepart.com or fill in the form below:
Contact us
Failed to find form in hubspot