CASE
Cutting of surgical implants
Today, more and more people have a hip prosthesis, which means that fewer people need to walk with a cane. Behind this development are years of successful orthopedic research where the prostheses have improved over time. At Gävle Hospital, the orthopedist Gösta Ullmark makes sure that they last better through a surgical implant. The manufacturing process sets high quality requirements and here Finepart has played an important role in performing precision cutting of a titanium cup.
Facts
Gösta Ullmark AB
Micro abrasive waterjet cutting for bone grafting system
2020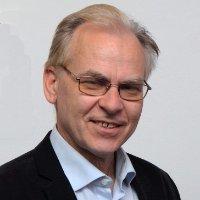 "Finepart was able to live up to the high demands"
In addition to his work as Chief Physician in Orthopedics, Gösta Ullmark is also a researcher and Associate Professor at Uppsala University, Gävle hospital and research and research how well different hip prostheses work and are received in the body. In his research work, he can follow how prostheses grow by injecting radioactive molecules with flour, which the body uses as calcium in the ossification. Previously, reoperations of prostheses were of lower quality, where the prosthesis often came loose after a few years, as there were less bones left to attach the new model to.
Malted bone helps the body to form new bone tissue
The focus of Ullmark's research is to make reoperated prostheses last longer by doing a bone transplant, where malted bone grafts cause the body to form new bone. With this method, he has made the replaced prostheses sit much longer than before. Something that ultimately helps people to a better life, with reduced suffering and increased quality of life. In addition, it also has positive effects on the national economy, as patients can return to their jobs and can manage independently in life without restrictions. It is therefore not surprising that the bone grafting method has become an international success. Gösta Ullmark has patented some of the surgical instruments used in the operation and implants needed to keep the bone graft in place.
– I have developed a special surgical method, including instruments and implants, which is used in complicated hip surgery around the world. Bone is one of the few tissues in the body that can be regenerated. This method takes bones from other people and wraps them tightly where the patient's bone tissue has disappeared. To fix the bone graft, you need a specially designed cup of titanium – which we call the Titanium Graft cup, says Gösta Ullmark.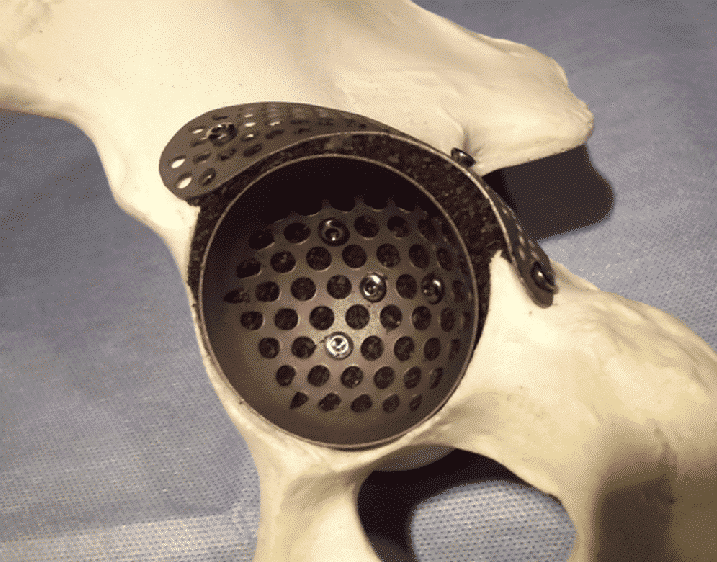 Finepart precision cut the titanium cup
And it is in the manufacturing of the titanium cup that Finepart comes into the process.
– The products have a number of different manufacturing steps which are handled by several different companies. It starts with my design, then pure titanium is ordered from a company in Japan by a Swedish metal importer. Then another company punches out round discs and one turns them into bowl shapes. In the next step, it is Finepart that cuts the edge in accordance with the correct specifications. Then the edges are polished, and the product is sent to Germany for international sales, Ullmark explains.
– I chose Finepart for their precision cutting and according to what I heard and read about the company. Among others, the EU has strict rules for surgical implants with clear requirements for traceability and quality etc.; therefore, I needed to hire a company that could specify the manufacturing process well. Finepart was able to live up to the high demands and their safe precision cutting corresponded well with the quality we wanted to achieve, Ullmark concludes.
Speak to a Waterjet Specialist