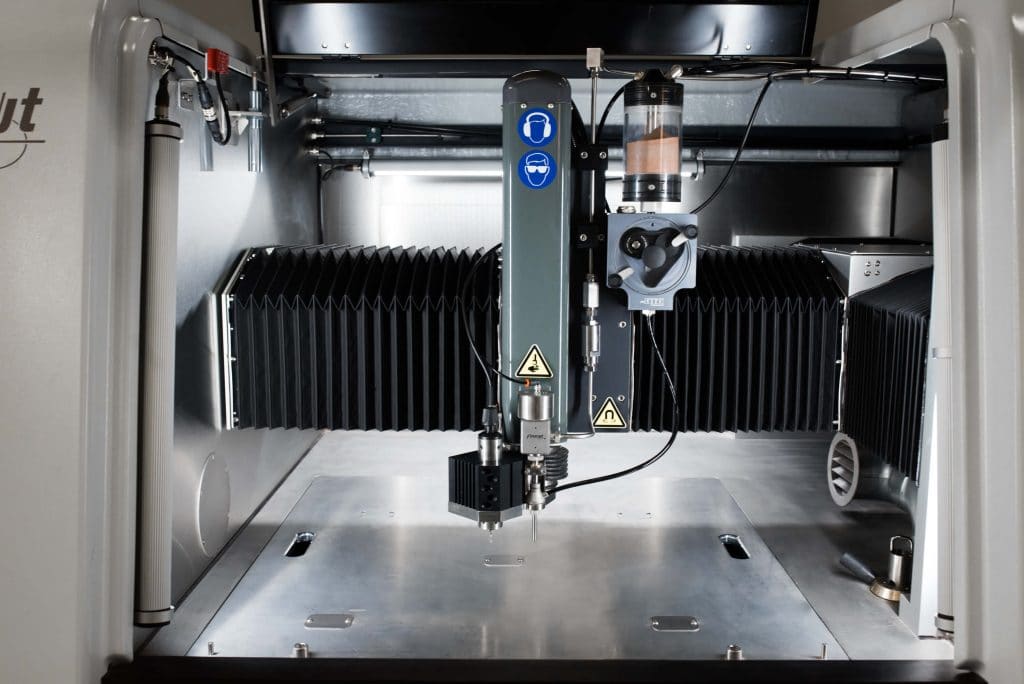 FINECUT WMC 500II 3X MICRO ABRASIVE WATERJET
Premium 3-Axis Micro Waterjet Machine
Finecut 3-Axis Waterjet Machine, a Premium Micro Abrasive Waterjet, Beyond Cutting Edge.
Cutting width down to 0.2 mm
Designed for ultimate precision cutting
Highly dynamic and fully encapsulated motion system
Flexible fixtures for different applications
Intuitive HMI
Easy set-up. Easy to operate. Easy to service.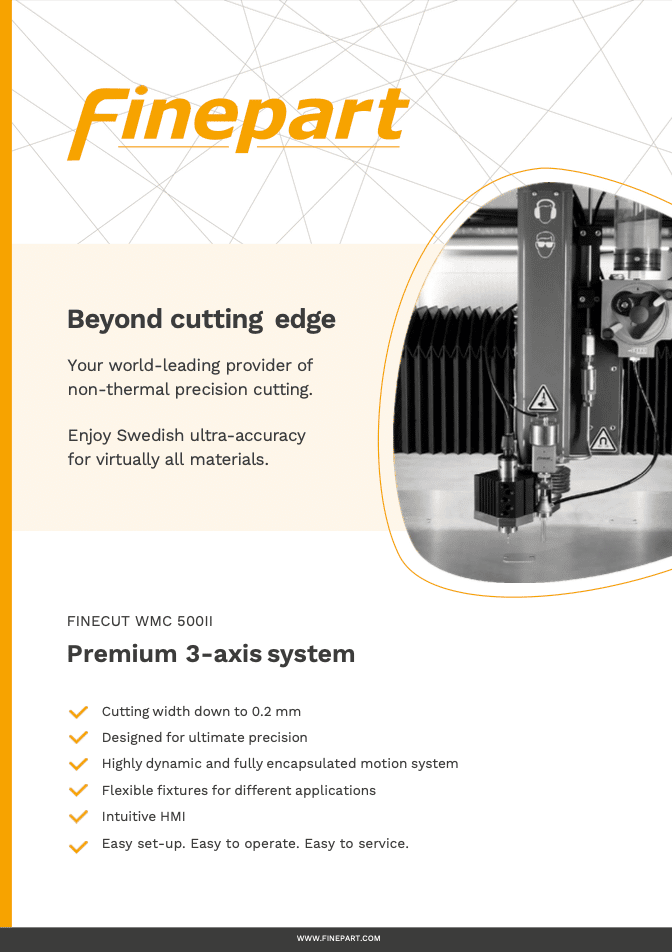 Finecut WMC500II 3X
Beyond Cutting Edge
Please add your contact details
We will email you the datasheet shortly
Ultra-High Precision Water Jet Cutting Machine
– with Finecut™ WMC 500 II Waterjet Machining Center
… Beyond Cutting Edge
Micro Abrasive Waterjet technology is the proprietary cutting system of Finepart. It was developed to accompany the Finecut Waterjet Machining Center and together they bring the waterjet technology to a whole new level of precision cutting.
The micro abrasive waterjet process is a particle erosion based, non-thermal cutting process. This process can cut virtually all materials and produce an excellent surface finish that does not change the material properties.
Moreover, the waterjet cutting process can pierce starting holes in the part and cut complex contours with minute features having radii down 0.1 mm.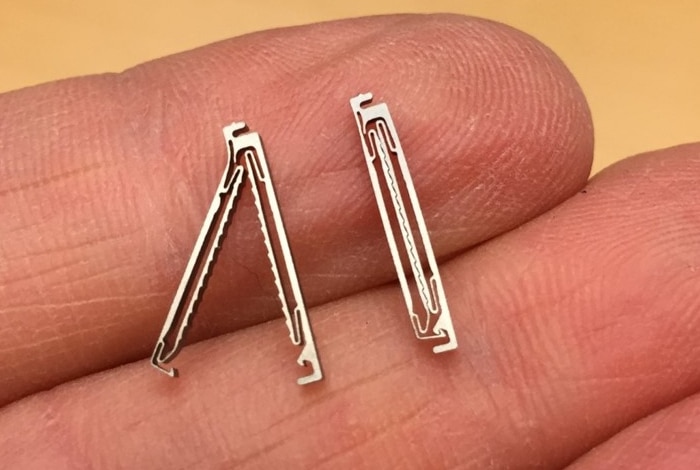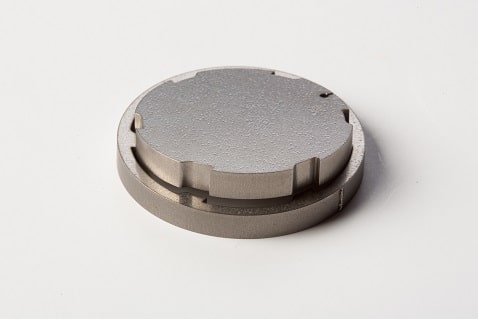 Finecut 3-Axis Waterjet In Action
The Finecut™ WMC 500 II 3-axis waterjet is a new generation of precision machine tool using waterjet technology. The machine has a conceptual design that differs from traditional waterjet cutting tables in order to optimize accuracy.
With flexible fixtures for different applications, and a very intuitive HMI, the Finecut WMC 500II is very easy to set-up, operate, and service.
Finecut 3-Axis Waterjet Machining Center 500II type 3X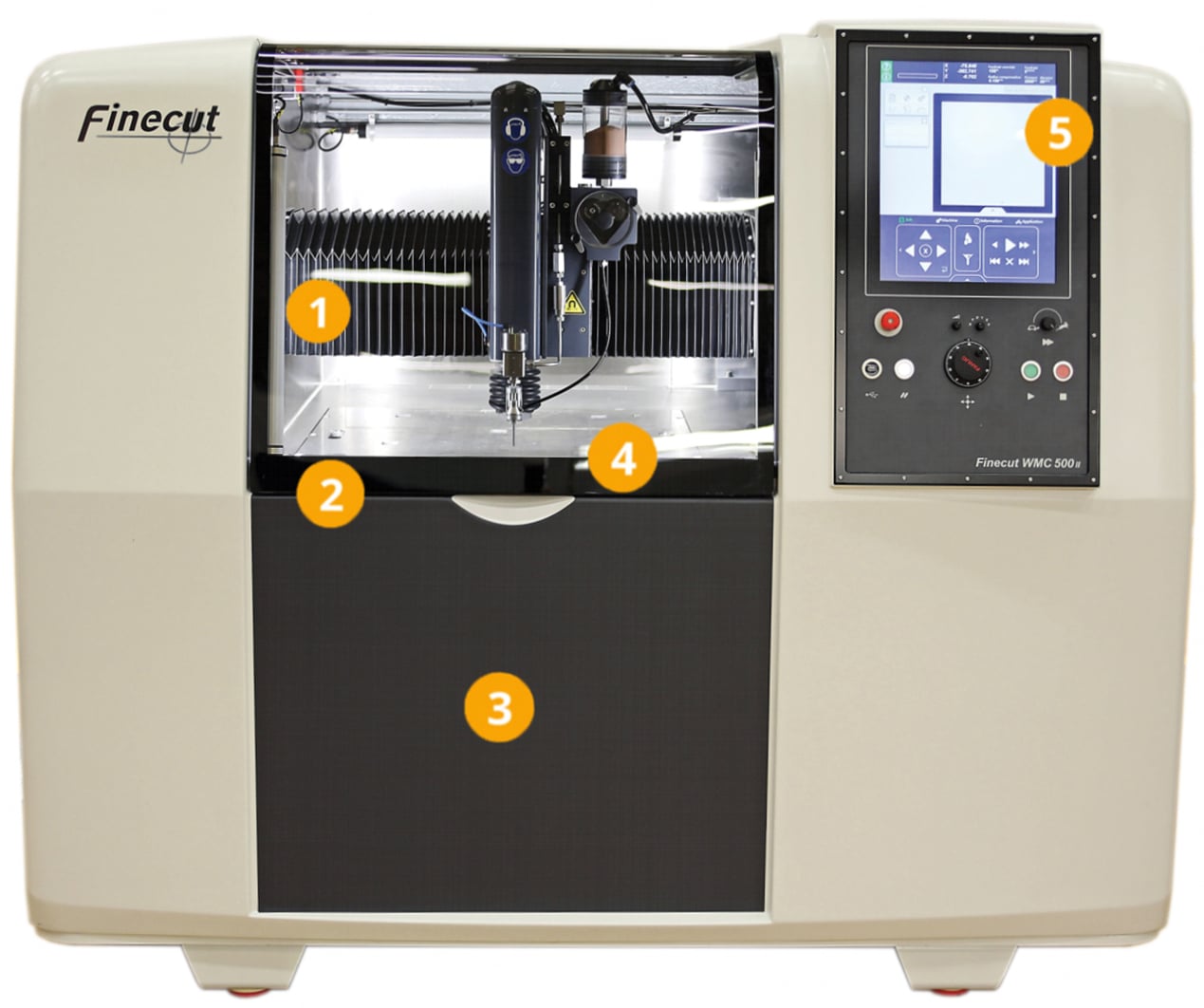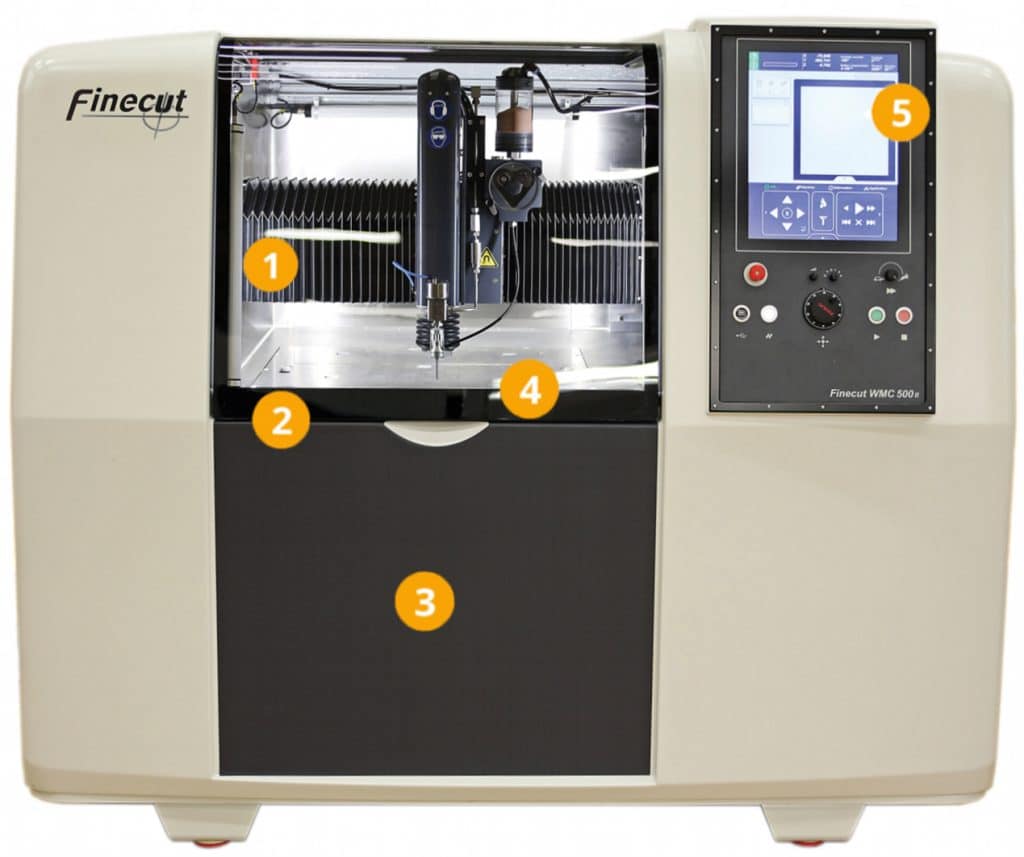 To produce narrow tolerance parts, the micro abrasive waterjet cutting system must also be accompanied by a very precise motion capability that accurately reproduces the programmed geometry. The Finecut™ waterjet cutting machines have been designed to optimise the part precision to a new level.
Dynamic, high precision motion system featuring linear motors and ultra-high resolution thermally stable positional feedback.
Cutting table mechanically attached to the motion equipment for ultimate precision.
Rigidly built machine tool frame.
Easy set-up of machine fixtures for a wide variety of different applications with optional solutions including live fixturing with synchronous motion.
Software and operators panel developed especially for abrasive waterjet cutting.
Technical Information
Finecut 500II type 3X
3-Axis Waterjet Machining Center
Fanuc 31i-B5 and ALPHA Servo Drive with Nano Control
Linear motors and zero backlash reduction gears for precise motion
Thermically stable Invar® linear encoders, 50 nm resolution
Motion Axis
Linear servo motor drive on X-Y axes motion
Precision ball screw servo drive on Z
Positioning accuracy*: ± 2,5 µm
Repeatability*: ± 2 µm
Typical cutting tolerance ± 10 µm
According to ISO 230-2
Cutting Speed
Max cutting speed: 20 m/min
Max traverse speed: 40 m/min
Acceleration: 0.5g (X, Y axes)
Cutting System Option
Fine Abrasive Waterjet: 0.2 mm, 0.3 mm.
Abrasive Waterjet: 0.4 mm, 0.5 mm
Work Area & Cutting Table
Cutting envelope (X, Y, Z): 500 mm x 500 mm x 80 mm
Fixturing area: 700 mm x 700 mm (max depth 700 mm)
Machine table size: 900 mm x 900 mm (W x D)
Back door allows for inserting work pieces
Features For 3X Cutting Head
Fitted with 5-axis controller – prepared for upgrade to 4X, ABX or B4X
Speak With A Waterjet Specialist
Cutting Head
Our fine abrasive waterjet cutting head is a Finepart proprietary design that is optimized for precision. A number of waterjet nozzle combinations are available for different applications.
Three Types of Cutting Systems
Depending on material, part complexity and level of miniaturization, our precision cutting can be made with any of our waterjet cutting systems that are available in 3 different categories:
Fine / micro abrasive waterjet
Conventional abrasive waterjet
Pure waterjet
A range of sizes from 0.2 mm to 0.76 mm is available, whereas the larger jet facilitates a greater cutting power.



Cutting Table & Work Area
In the Finecut™ waterjet cutting machine the material is clamped to the machine work table and mechanically coupled to the motion system.
The catcher tank that dissipates the jet energy after cutting is separated from the work table structure in rubber suspension in order to minimize the influence of vibration.
Flexible Fixturing
3D part geometry can be cut with assisting additional servo axes that manipulates the part synchronously to the cutting motion in order to provide access for the cutting jet.
A variety of innovative fixturing's solutions can be adopted depending on the part requirements. It is also easy to make your own fixtures, using the machine's palletized fixturing solutions. For repeat orders, this solution enables you to quickly set up and produce.
HMI and CNC Control System
The Finecut™ waterjet cutting machines feature our own Finesoft HMI user interface and high-end control & servo system granting simplicity in operation without compromising ultimate precision, reliability and versatility.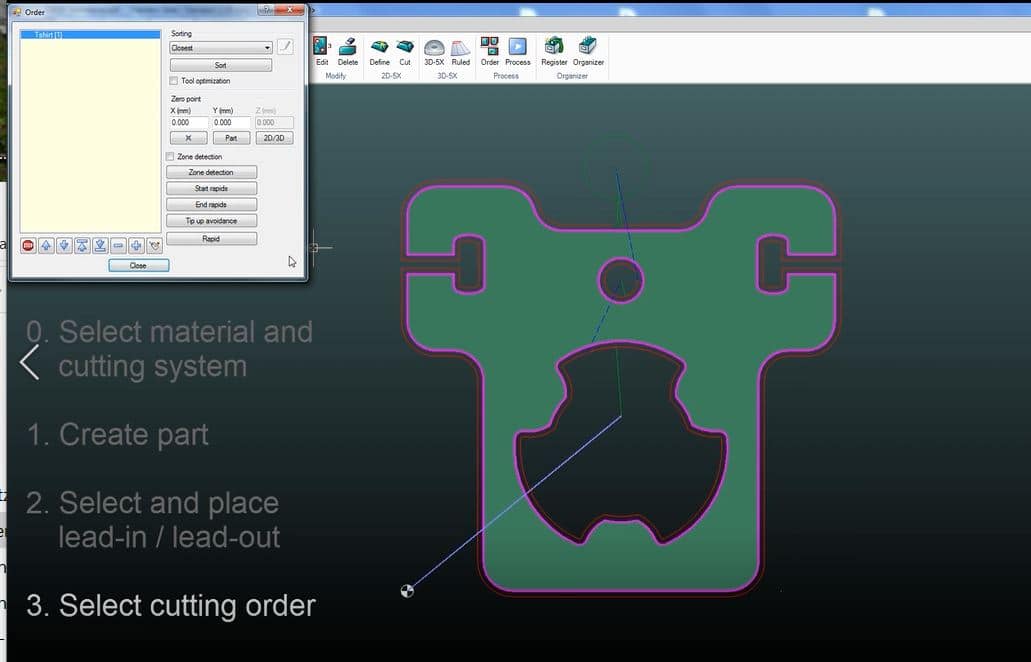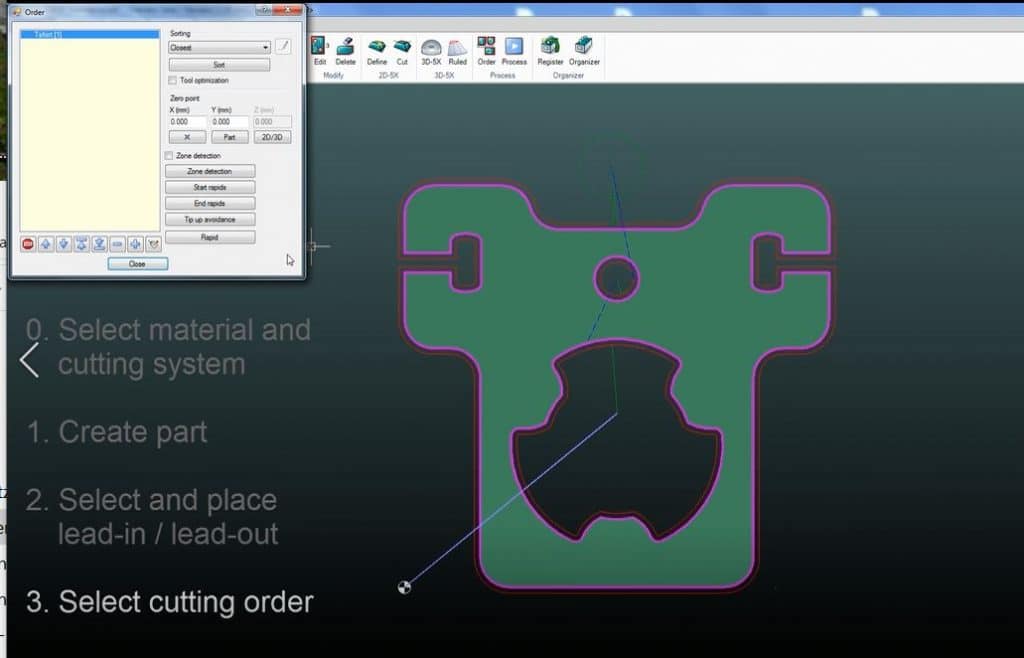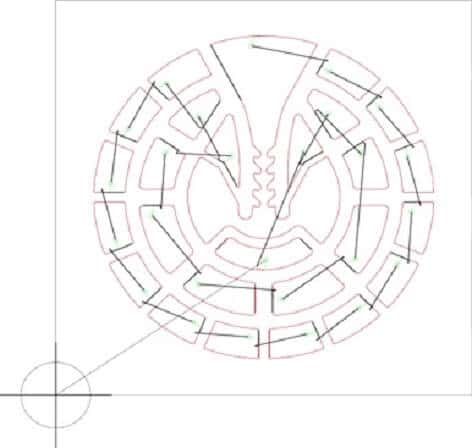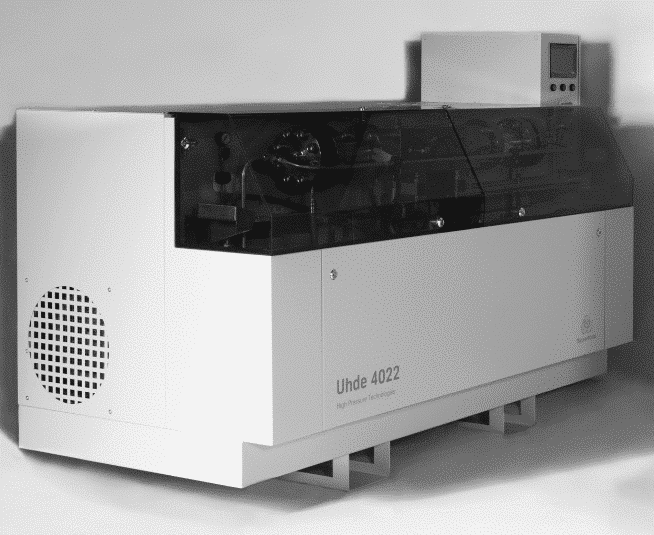 High Pressure Intensifier Pump
The Finecut™ 3 axis waterjet FINECUT WMC 500II is supported by a 4.000 bar high pressure intensifier from Uhde High Pressure Technologies. This pump provides a smooth pressure profile with a minimum of pressure fluctuation.
Advanced Option Portfolio
The 3 axis waterjet Finecut FINECUT WMC 500II can be equipped with several options like measuring probe, 5-axis cutting head, turning axis, drilling unit, vision system, and more.
We also develop new options that serve the customer's needs for efficient production. All options are retrofittable to existing machines.

Materials That Can Be Cut With Finecut 3-Axis System
The Finecut™ WMC 500II 3-Axis waterjet machine is a highly dynamic and fully encapsulated motion system 3 axis cnc waterjet cutting machine that can cut virtually any material with a width down to 0.2 mm.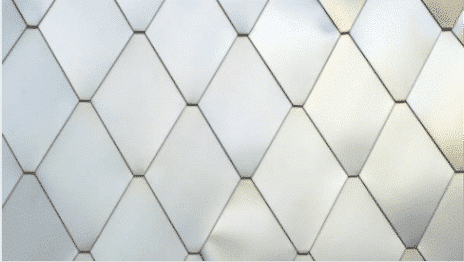 Metal Alloys
Titanium, aluminium, brass, copper, stainless steel, magnesium alloys, shape memory alloys e.g. Nitinol, tool steel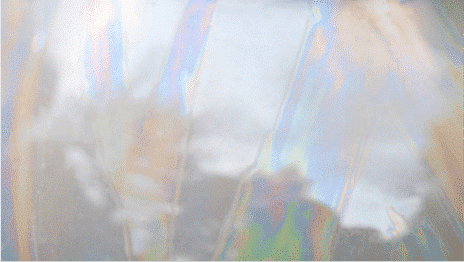 Brittle Materials
Glass, mother of pearl, silicon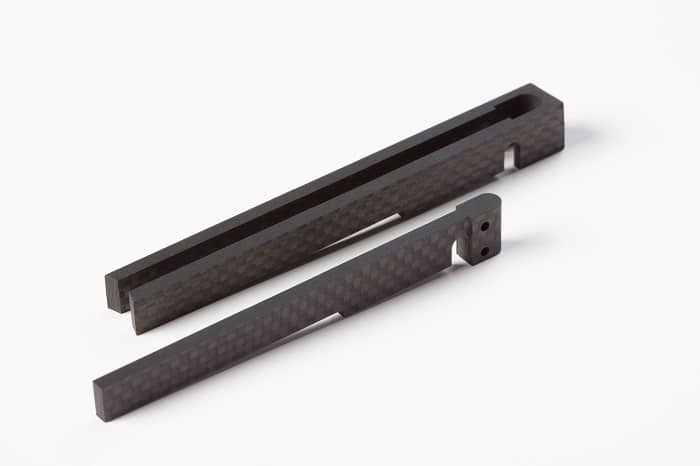 Composites
Carbon fiber reinforced polymer (CFRP), glass fibers, FR4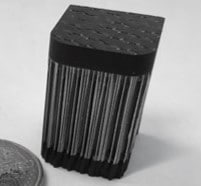 Soft Materials
Rubber, Wood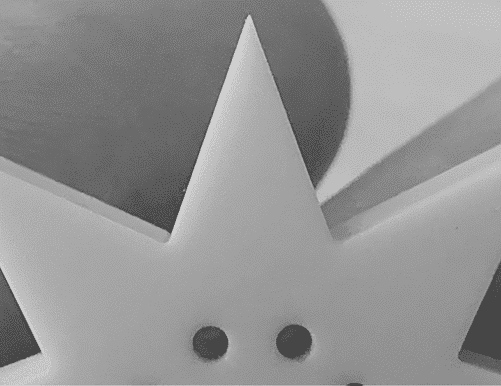 Engineering Ceramics
Zirconia, alumina, crystal sapphire, silicon carbide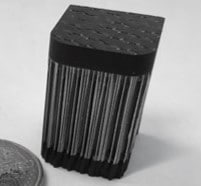 Sandwich Materials
Honeycomb structures
Get a Test Cut & Discover our great precision
Always with Finecut
Flexible fixturing for any application
several solutions for different applications and requirements
State Of The Art Machine components
latest technology for high dynamic capacity and accuracy
Additional functions offer practical solutions
great assisting tech for improved automation, setup and handling
High-end support systems from reliable partners
high pressure technologies for enhanced precision and control
User-friendly panel with Finesoft ™ software
easy to use interface for software & operators panel
Retrofittable developments
always gain from the latest technology and innovations
Learn About Micro Waterjet