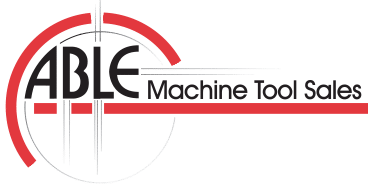 ABLE Machine Tool Sales
Serving the New England region, ABLE Machine Tool Sales has aided their customers in pushing the limits of their production since 1987. Their sales and technical staff will work with you to maximize your production capabilities now and into the future. Along with the Finepart Products and their elite machine tool and accessory builders represented, their goal is to help the customer meet and exceed goals.
ABLE Machine Tool Sales has an 18,000 s.f. facility in Agawam, MA, and an excellent Sales, Service and Applications Team that serves the six New England states. Here you can meet with representatives of ABLE and Finepart to discuss applications and set up Cut Tests to prove out Time Studies in cutting virtually all materials with the Finepart MAW Machines.
Contact
ABLE Machine Tool Sales
253 Silver St, Agawam, MA 01001, USA