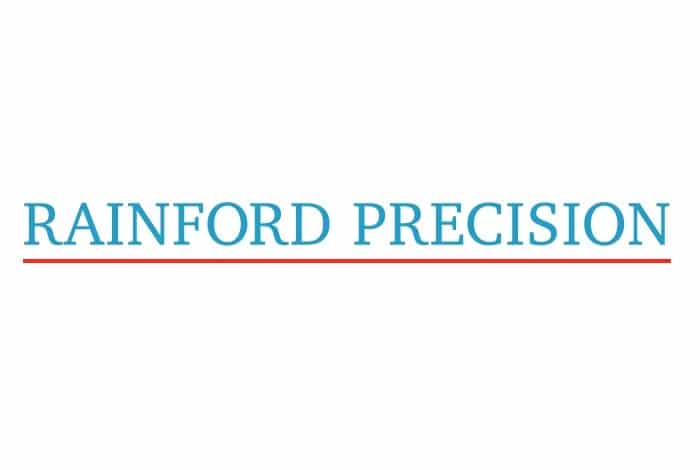 About Rainford Precision
For over 30 years Rainford Precision Machines has supplied high quality tooling and machines to the precision engineering industry, forming strong relationships with suppliers and customers alike.
The demands on metal cutting have increased not only with the tolerances required becoming tighter, the size of features becoming smaller, the softness or hardness of the materials to be cut being more complex and this is where we excel. We are proud to offer a range of fairly unique machines, they are FINEPART micro abrasive waterjet, KERN MICROTECHNIK machining centres and LASEA micro laser machines. Each one is a leader in their own environment.
It is not just machines that contribute to cutting methods, we can offer a wide selection of endmills, drills, boring and threading tools to machine materials from soft polymers to hard steels and tungsten carbide. Each tool has specific benefits provided by their manufacturer for the target material. From Switzerland, Louis Bélet and Delmeco, from Germany, the renowned boring tool manufacturer Hobe and from Japan, Union Tool and Iwata. We also manufacture special cutting tools to suit all applications.
Tool sizes are available from 8 micron diameter for endmills and drills and 50 micron for composite and CFRP materials.
Our wide and strong web of contacts stands testament to our passion for precision. We have accrued a huge wealth of knowledge and expertise throughout our three decades of activity so please contact us for assistance.
Contact
Rainford Precision Machines Ltd
3 Verity Ct, Middlewich CW10 0GW, UK