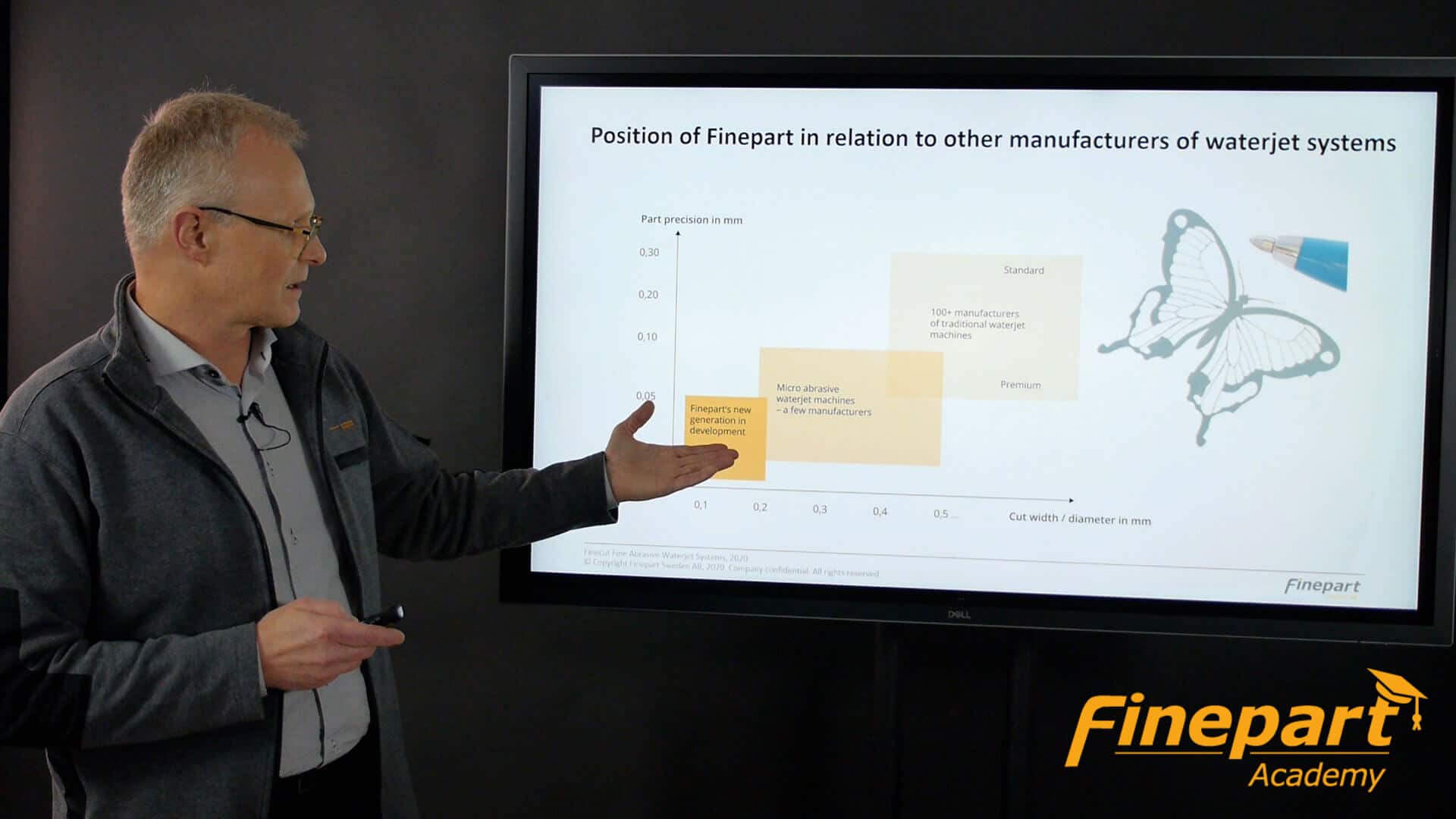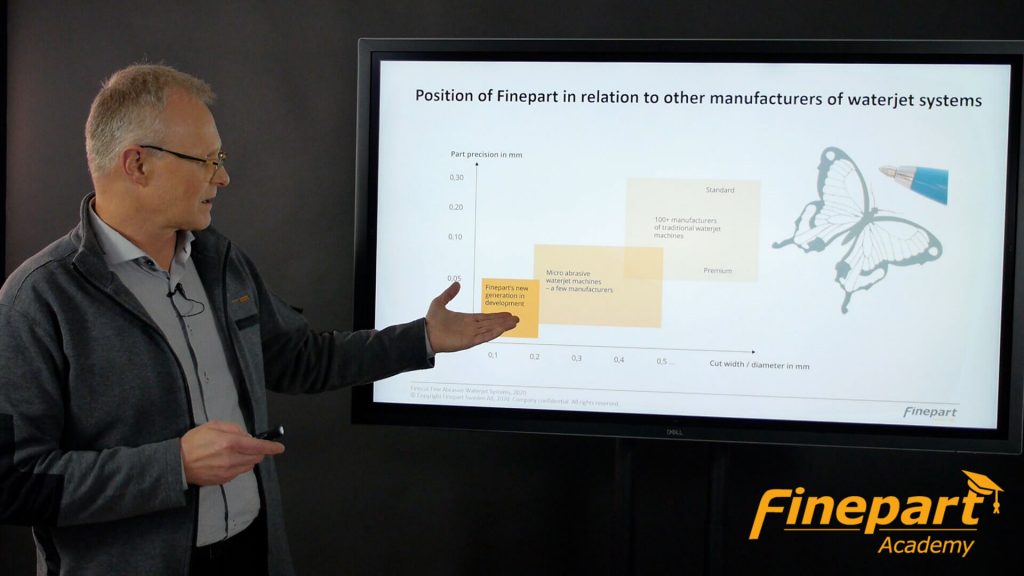 Finepart Academy
At Finepart we are passionate for waterjet cutting and we are eager to convey our passion to the world.
Finepart has developed a concept for sharing and spreading the knowledge about micro abrasive waterjet in Finepart Academy. Our knowledge is based on research and many years' experience from academy and industry.
As a customer you are offered to certify your operators or service technicians.
Our different training programs aim to build knowledge about the Finecut waterjet machines, the waterjet process, how to fixture parts, how to reduce downtime and increase productivity as well as cost efficiency in production.
Want to participate in Finepart Academy?
Fill in your contact details and we will contact you shortly!
Failed to find form in hubspot