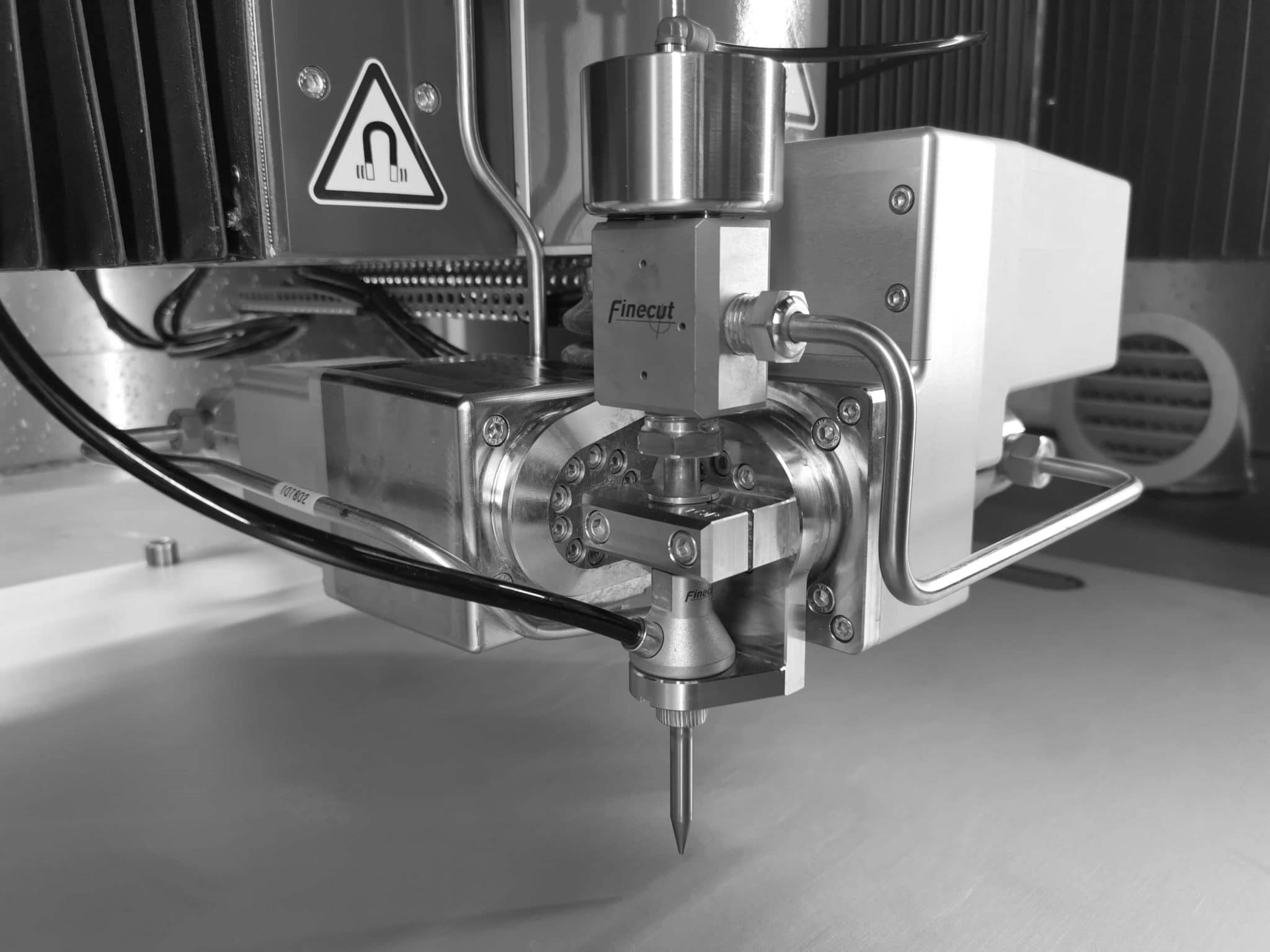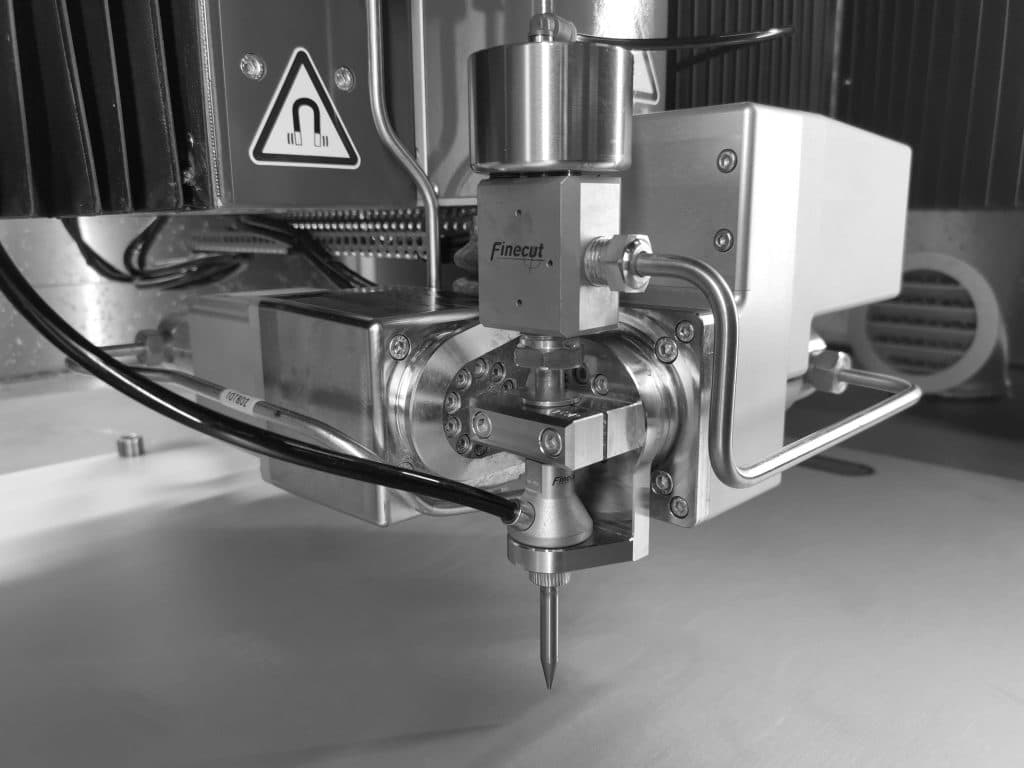 OPTION NO. 6003100
5-axis Manipulator (ABX)
Tilting head and taper control (ABX)
Cutting width down to 0.2 mm
5-axis cutting with tool center point control
Boosts productivity (+150%) with taper angle control
Corner optimization by jet motion strategy
All functionality of the Finecut WMC500II type ABX
This option utilizes the 31i-B5 control system to add the capability of 5-axis control of your current 3-axis Finecut WMC500II. The upgrade makes your 3-axis machine equivalent to the Finecut WMC500II type ABX. The added 2-axis manipulator kit includes high-pressure lines with swivels and provides synchronous A and B axis movement that can tilt the jet in any direction. The system incorporates full 5-axis control with tool center point (TCP) functionality.
The 5-axis motion can tilt the jet up to ±15 degrees, which can be used for slanting the cut surface to create 3D geometries, relief angles or just to compensate for cut taper angle. The micro abrasive waterjet produces fine surface finish inherent to the fine powder abrasives even when cutting too fast to erode the full width at the bottom of the cut. Instead of reducing cutting speed to allow for more erosion at the bottom an angular adjustment enables programming up to 150% increased cutting speed, while attaining adequate cutting speed. The adopted CAD/CAM software that supports this option makes programming easy.
This is an option that can pay off quickly!