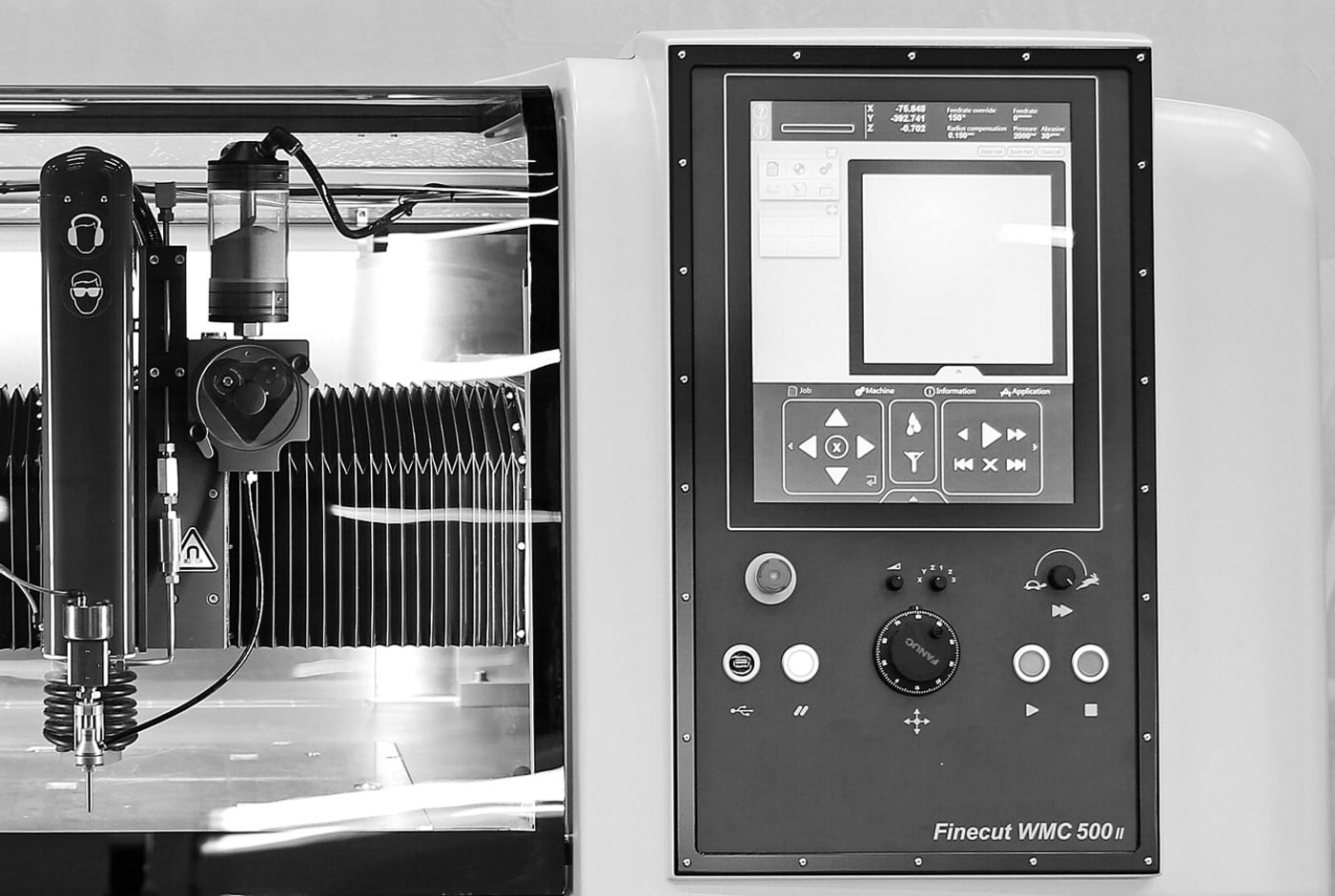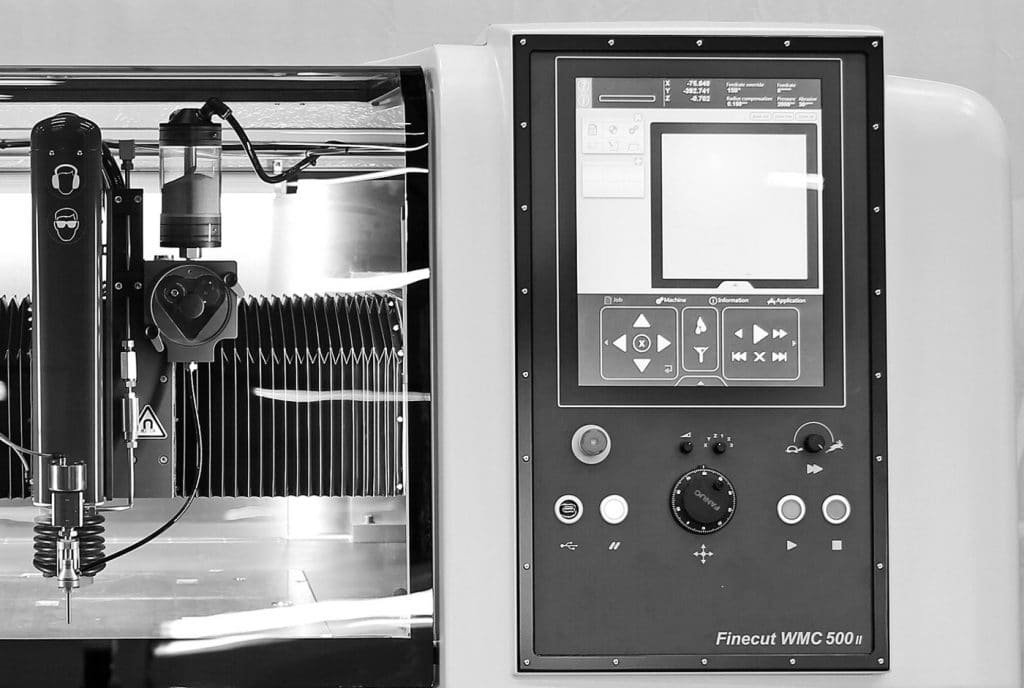 FINECUT WMC 500II
Human Machine Interface (HMI)
Easy to understand and operate
Intuitive interface
No CNC operator skills required
Integrated support for options
Includes maintenance support, schedule and timers
See Finecut WMC 500II HMI
Finesoft – our own developed HMI
When working with the waterjet process we believe the operator should focus on the practical aspects of setting up the waterjet machine and not spend too much time on struggling with an advanced control system. Therefore we developed the Finesoft HMI which presents all necessary control functions easily available.  With symbols based on consumer electronics, the functions appear familiar and easy to understand and remember. It is all presented on a 19" multi-touch screen with interactive graphics.
The powerful computer used for the HMI allows for providing guidance in manuals and also presenting videos including instructions and tutorials on the screen. You can even go back and review your training sessions on the machine.
The procedure to load the CNC program directly shows you the position of the contour on the worktable. When the program is loaded – just push play and the green start button and the machine starts cutting! While the touch screen gives flexibility in how to present and adjust data input, physical buttons and pulse wheels with a tactile feedback are used for starting any type of precision movements.
The HMI includes an "App" page with software functions supporting remote support and even the possibility to use the Fanuc original interface. Moreover also any options that requires software functions are represented as an App, e.g. the measuring probe has an interactive graphic interface for presenting different measuring cycles and their results.
To ensure trouble free operation the HMI has a Total Productive Maintenance (TPM) schedule with checklists that helps you to ensure that all critical functionality is taken care of. To avoid unexpected stops all consumable parts have timers in the HMI that tells you in advance when there is a need for a replacement.
Always with Finecut
Flexible fixturing for any application
several solutions for different applications and requirements
State Of The Art Machine components
latest technology for high dynamic capacity and accuracy
Additional functions offer practical solutions
great assisting tech for improved automation, setup and handling
High-end support systems from reliable partners
high pressure technologies for enhanced precision and control
User-friendly panel with Finesoft ™ software
easy to use interface for software & operators panel
Retrofittable developments
always gain from the latest technology and innovations