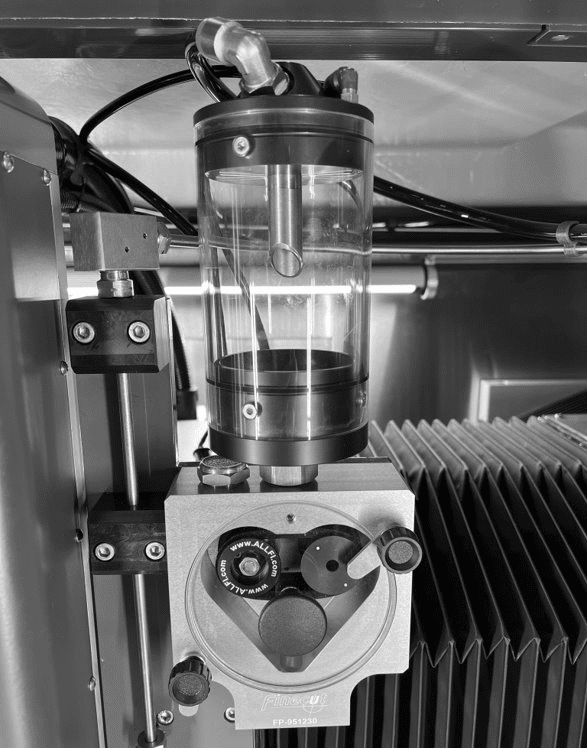 Abrasive Feed Systems
The Finepart abrasive feeder options helps you significantly increase your machine and labor efficiency, productivity, and the ability to run with different types of abrasives.
OPTION NO. 6002400
Abrasive Feeder [internal]
When you are using different abrasive media in your cutting process it is useful to have an additional abrasive feeder.
With this option you will be able to change between abrasives quickly and you do not need to empty and clean the abrasive feeder system at the changeover. ​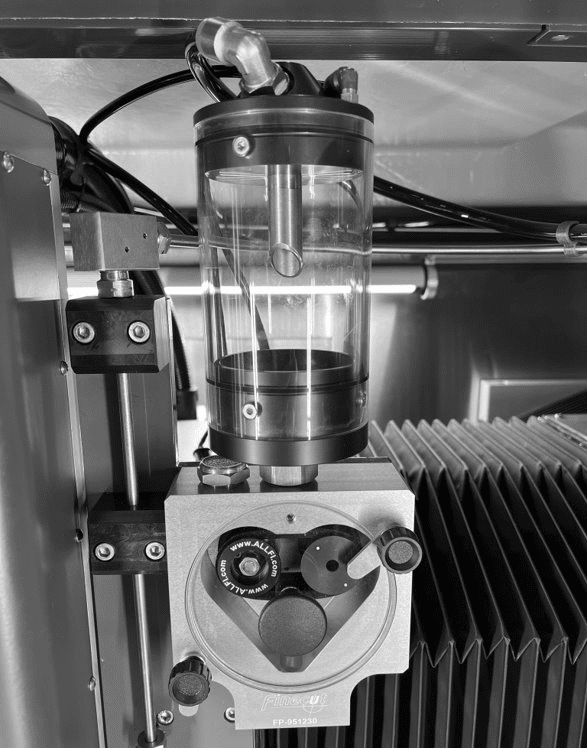 Benefits
Change between abrasives quickly
Eliminate cutting down-time between refills
Cut with different abrasives while cutting
OPTION NO. 6001260
Pressure vessel​ [external]
The micro abrasive jet uses fine precision powders as abrasive media. Abrasive powders are loaded into a pressure vessel and are transported by air pressure to the abrasive feeder unit inside the machine.​
Two pressure vessels means that the Finecut machine has can run two different types of abrasive and quickly switch abrasives.
Double the volume of abrasive media available in one batch and doubles the cutting time between filling up.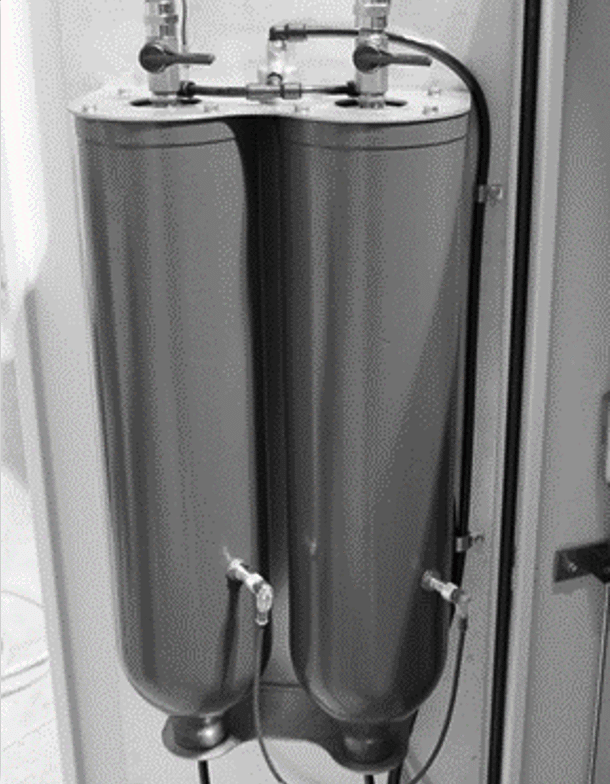 OPTION NO. 6001260
Pressure vessel​ [internal]
Enhances operation cycle between abrasive refill for large size cutting system and can be used for #230 mesh, using Finecut's dry-air feed system.​
Approximate duration between fills​:
FAW300 – ca 22 hrs​
FAW400 – ca 9.5 hrs ​
FAW500 – ca 4.5 hrs​
The pressure vessel has a built-in funnel and sieve for safe and quick refill action.​
The rugged stainless-steel design promote cleanliness and the filling capacity enables* use of favorably priced 25 kg bags.
*) Paper bags must be emptied completely after they are opened as they have no seal to prevent moisture to enter the container​
OPTION NO. 6002300​
Abrasives bulk feeder [external]
For use with coarser abrasive media (e.g. #120 mesh) used with AWJ cutting systems (jet diameter larger than 400 microns) ​
As traditional AWJ requires higher flows of abrasive. This bulk feeder can be combined with other Finepart internal and external abrasive vessel.
The bulk feeder is very easy to fill from the lid on top and can be filled any time while in operation.​
Note: This solution is not recommended for the finer sieves of abrasives as it has no air drier capacity.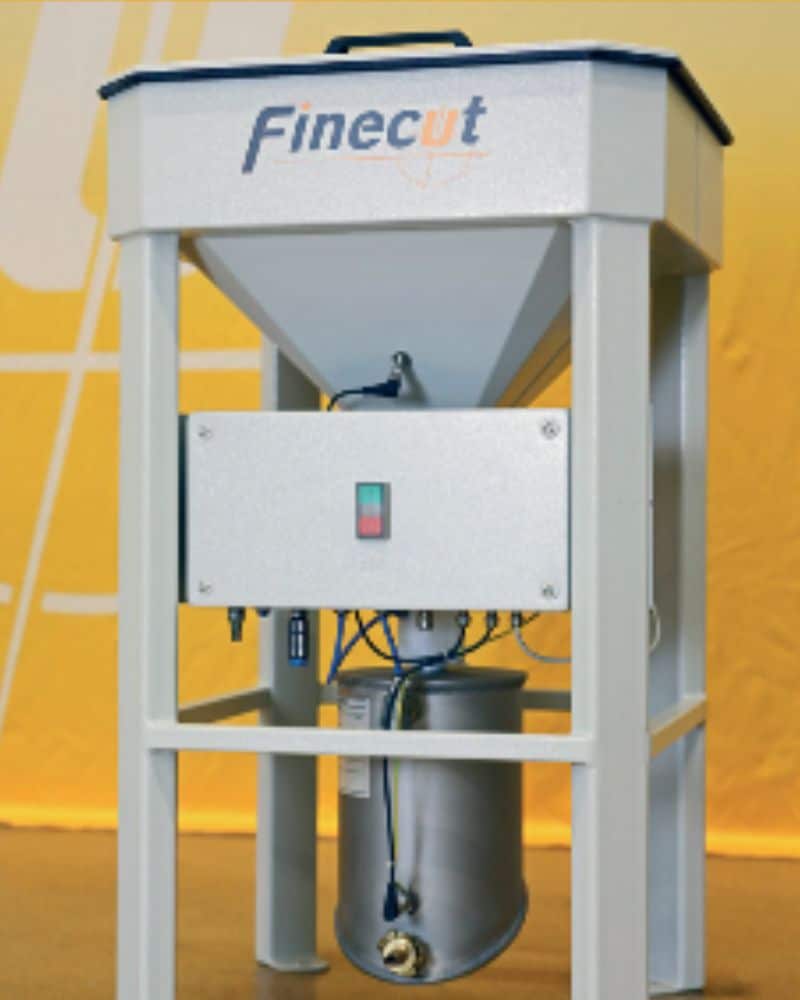 Speak With A Waterjet Specialist