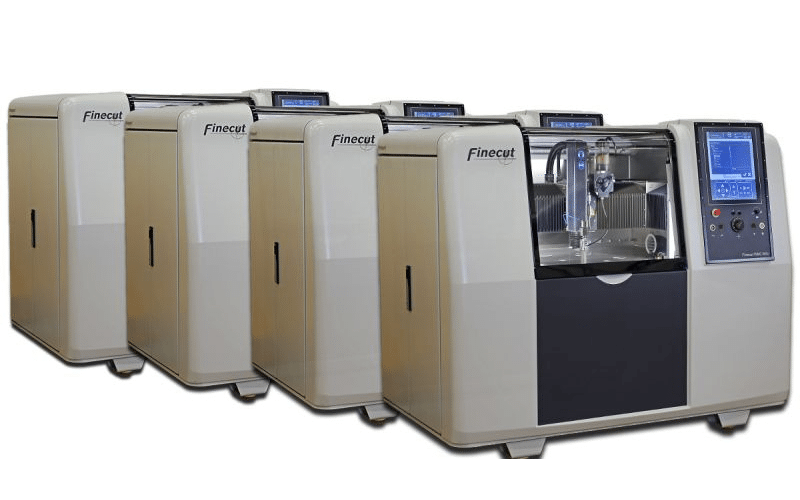 Multi Machine Systems
The Finepart multi machine systems enables a set up of multiple Finecut machines for the purpose of efficient volume production and redundancy.
Custom solutions on inquiry​
Multi-machine setup​
With multi-machine setup Finepart support manufacturers setup the required production capacity and necessary equipment for efficient production.
Example of multi-machine setup​ of 6 Finepart machines:
Redundancy setup for 3 shift production​
Dual pressure lines for low pressure piercing​
Abrasive removal system​
Water recirculation system​
Automation projects typically involve a local third party of customer's choice.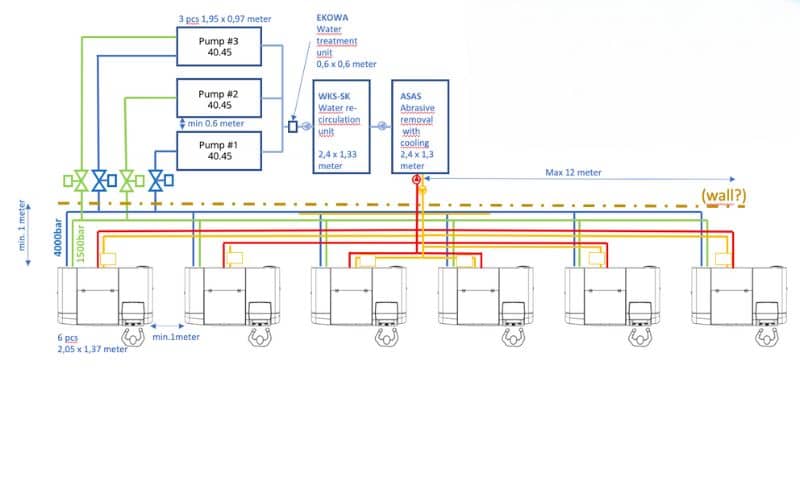 Options No. 6007200
Low-pressure piercing utility for multiple machines setup
For Finecut installations where several machines are used, and the application requires low pressure piercing Finepart offer a solution utilizing a dual line input. ​
This option requires a minimum of two high-pressure pumps to be used for the two supply lines, supplying high-pressure water with individual pressure settings.​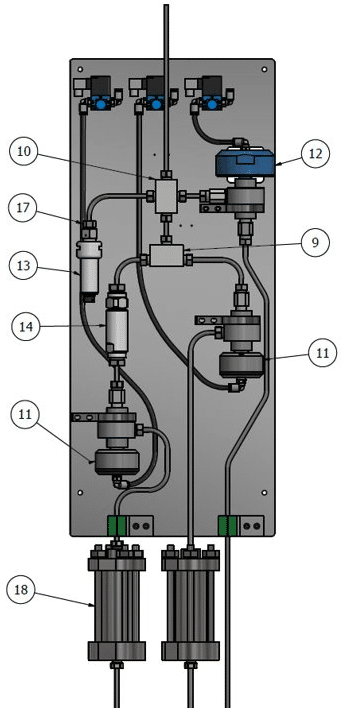 Speak With A Waterjet Specialist